Today in our review we have a boot model that brought Puma back to the football market, where Nike and Adidas have long seized the leadership. In 2016, the Puma boots have been amazingly transformed, they have become very technological and stylish, but we are not interested in all new items, but only in one model – the EvoPOWER 1.3. This is an update to the popular model, which is known to all for its unique technology – it allows players to run and kick the ball in a natural way. That is, the boots make it possible to make strikes as if they were being made with a bare foot.
Natural flexion of the foot, no restriction by rigid materials and complete comfort under any load – these are the qualities that characterize this football shoe, the next version of which has received a new color and a new sole.
Features of the novelty
The main feature of this new shoe is its ability to conform to the shape of a player's feet through the use of a soft synthetic upper material, which allows combining two very important qualities in one boot: adaptive elasticity and the ability to soften the load during impacts.
The name of this wonder material is Adap-Lite, and it is precisely this that makes the Puma boot able to adapt to the individual characteristics of the player's foot structure, allowing it to move naturally in all directions.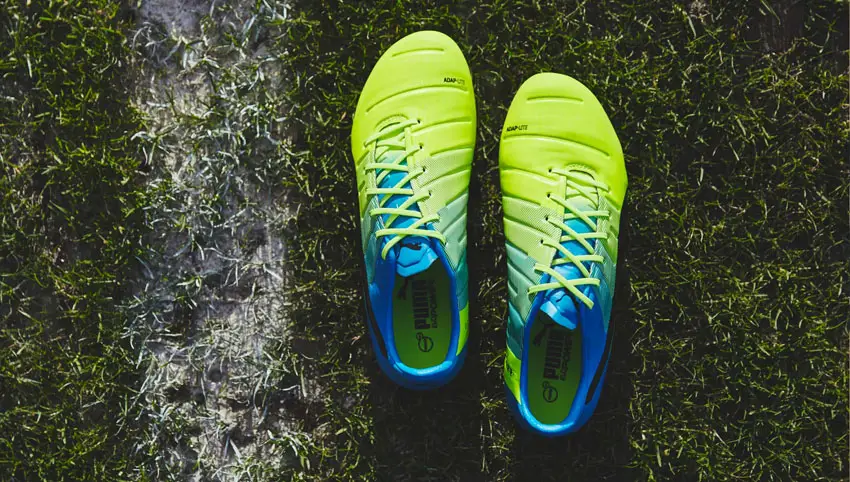 Another feature of the EvoPOWER 1.3 is the increased amount of AccuFoam material. If someone does not understand what this technology is, then these are precisely those bulges with intermediate grooves located along the entire upper of the boots, in which this material is placed to create a smooth surface for a harder strike. The peculiarity of this coating is that its layer decreases closer to the toe. Despite having an extra layer on top of the base material, the Puma feels thin and very light.
New outsole
And now it's time to talk about the main feature of the new product – its sole, in the production of which the engineers were focused on how energy moves from heel to toe and from its lateral parts to the center. Competent calculations and a huge number of tests have allowed to form an improved configuration of cleats, among which there are both conical cleats and blade-cleats, designed to provide maneuverability and stable behavior on the lawn.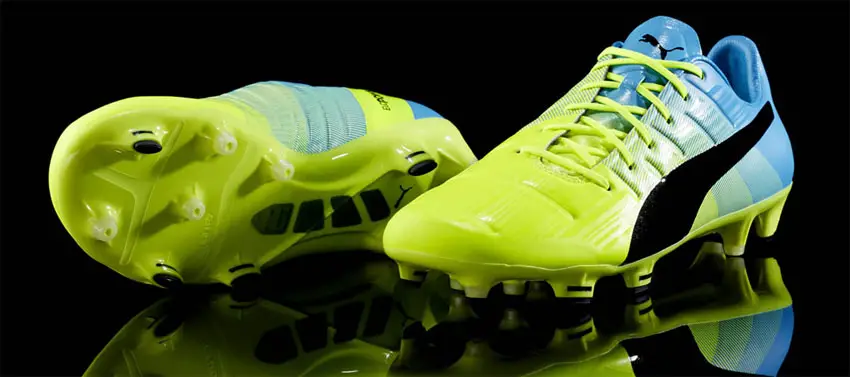 In addition, the updated outsole performs better in all weather conditions, which is also its main advantage over the previous versions of the cleat configuration.
Compared to previous models, this Puma boot also features a thinner tongue for a comfortable fit and a secure fit. Otherwise, version 1.3 is fully consistent with its predecessors, but all the changes made the boots even more reliable and comfortable to play on any surfaces.