Today we will be reviewing another new addition from Adidas – its ACE 17.1 Primeknit, with a fresh design and advanced technology included. So, how can these Adidas boots surprise us? And they will surprise us with their opportunities, which they will provide to the players who entered the football field with them. But let's talk about this just below in our today's review.
The main features of the novelty
Let's start by looking at the Adidas ACE 17.1 Primeknit with the basic materials used. As the name suggests, the upper has been crafted from the ultra-modern Primeknit material with a voluminous texture and incredible lightness. In addition to lightness, the main goal of this material is also a secure fit of the foot and its adaptive fit. This all adds up to improved comfort when wearing the new boot, while an extra ultra-thin upper provides protection from moisture and dirt. Combined with Non Stop Grip technology, players are guaranteed perfect ball control in any weather.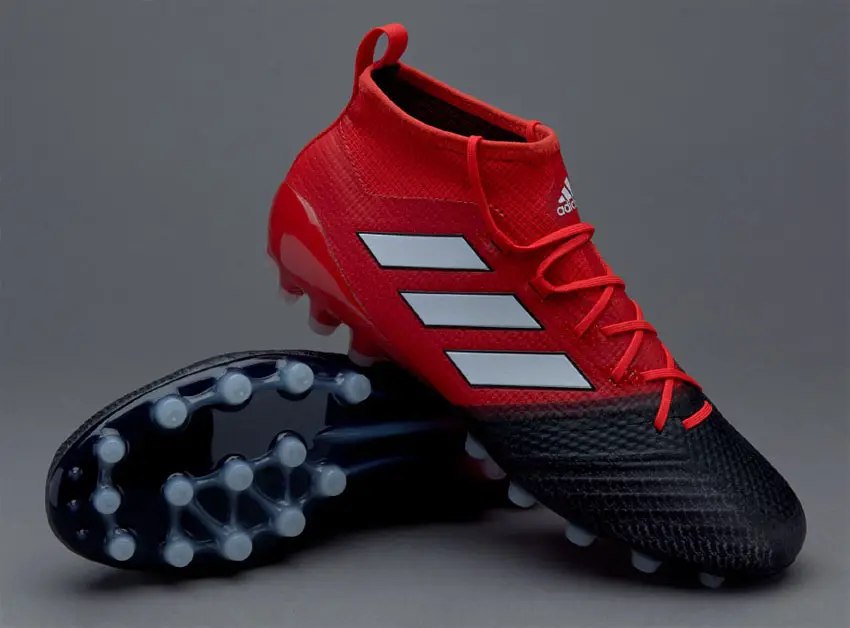 Move on. Another must-see for the new Adidas boot is its Purecut stretch toe cap. What is it for? Of course, for the organization of the compression fit of the foot and for its stability. We think that everything is clear with this, since the latest generation boots from different manufacturers have almost completely started to use this technology, only under different names.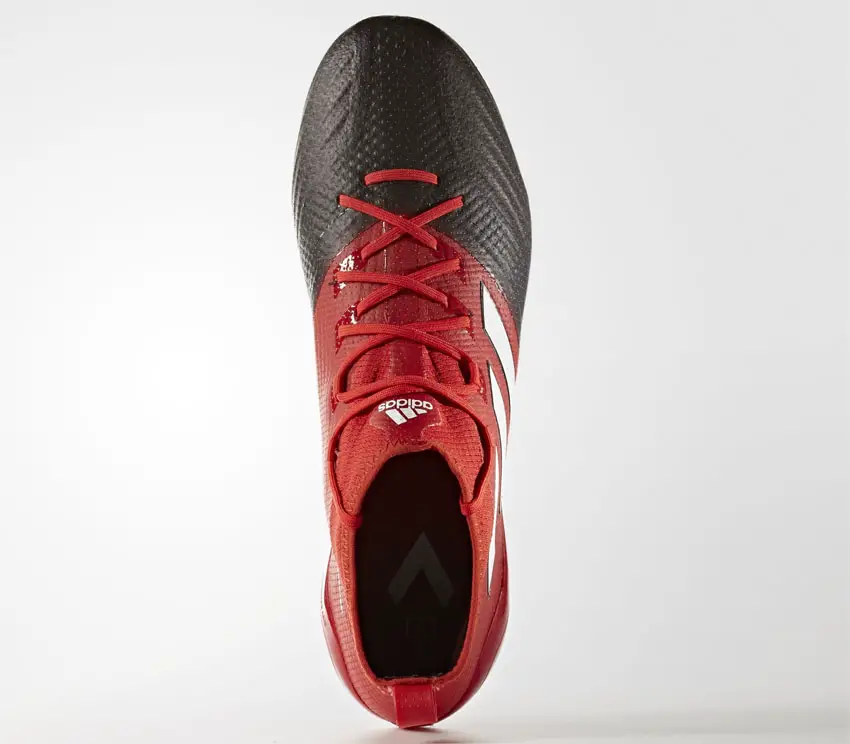 Separately, we also note the tight-fitting toe for improved ball control, which is very important, because this model of boots is focused on attacking players, so the most accurate ball control will definitely not interfere with them.
Sole
The main feature of the outsole is the use of Sprintframe technology. Thanks to this innovation, the bottom of the boot has virtually no weight, provides the player with excellent stability and yet has enough elasticity to not cause discomfort during intense play.
These Adidas boots are likely to be used on hard or artificial pitches (3rd or 4th generation), so the perfect complement to the high-tech outsole is the Total Control cleat configuration, which will give players reliable agility on these types of surfaces.
What can I say in the end? The novelty frankly pleases with its manufacturability, extremely light weight, excellent adaptation, focus on speed and, of course, striking design. We give the Adidas ACE 17.1 Primeknit the highest rating and recommend it to all strikers who want to improve their speed performance and play exclusively in quality shoes.